I know I didn't post last week for bugs- I will get that up soon!
But this week is dinosaurs! Happy two year old who LOVES to roar!!
We are in the Huntsville area and they have a dinosaur exhibit the space and rocket center. We will be heading there later this week.
Yesterday we talked about dinosaurs, What they ate, and the differences between them.
We watched some of "walking with dinosaurs" on Netflix.
Today we made a stegosaurus.
I love that Dino smile!!!
Then we worked on addition facts (1's and 2's)
Harrison worked on his motor skills with noise putty recommended by the OT. He thinks he's just making tooting
Sounds. Giggling like a big boy!
Harrison wrote a A- two years old!!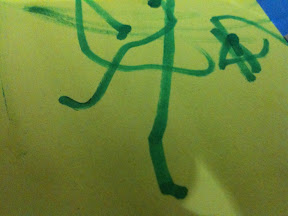 See ya next time!!!
- Posted using BlogPress from my iPhone